Logitech Revue Hardware
From Exploitee.rs
Jump to navigation
Jump to search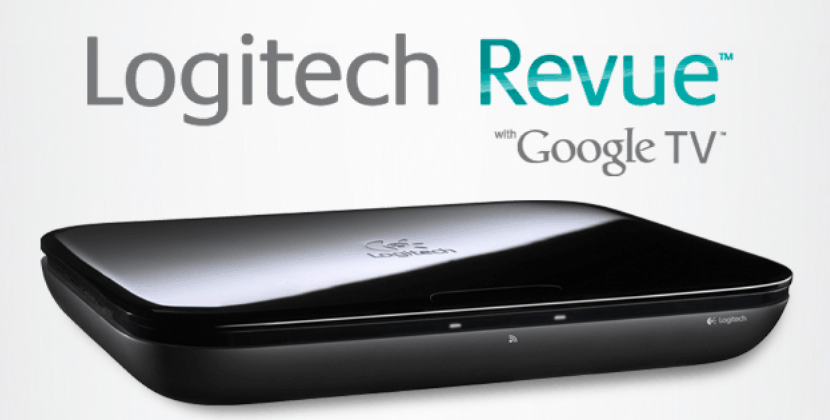 This page will be dedicated to the hardware specifications, descriptions, and information related to the Logitech Revue.
The Revue was initially released October 21st 2010 (with official availability on the 25th) in the United States. The Revue was released initially as a pass-through device meant to augment your initial set top box connection to your display device. For customers using the "DISH Network" Satellite subscription television service, integration was available that allowed the Revue to communicate directly with the satellite receiver/set top box. For all other devices, an IR blaster was used to simulate remote control commands as a means to communicate between the Revue and the STB hardware.
Specs
Intel Atom CE4150 1.2 GHz processor, with a 400 MHz GPU
Gigabyte GA-SBKAN2 motherboard
Hynix H27UBG8T2ATR 4 GB NAND Flash (Multiple Level Cell) Datasheet
Silicon Image Sil9135 HDMI 1.3 Receiver Chip Information Datasheet from TI
Nanya NT5CB128M8CN-CG 1 GB DDR3 SDRAM (1 Gb X 8) Datasheet
Realtek Semiconductor RTL8201N 10/100M PHYceiver Datasheet
Microchip PIC24FJ64GA004-I/PT 16-bit microcontroller Datasheet
Phison S2251-50 USB to Flash Controller (Datasheet not available to end users according to manufacture)
IDT ICS9LPRS525AGLF Clock for CPU Datasheet
IDT 6V49061 Clock for audio/video?
Genesys Logic GL850G USB Hub Datasheet
The Logitech Revue was recently torndown and had its inners revealed. Direct link to the higher resolution picture of the motherboard.
SemiAccurate has a populated board similar to the one in the Revue: http://www.semiaccurate.com/2010/06/04/gigabyte-has-google-tv-ready-motherboard/
Usage
Samsung K9F8G08U0M 1 GB NAND Flash
Used for storage of bootloader, kernel, boot flash graphics, Linux OS etc..
Hynix H27UBG8T2ATR 4 GB NAND Flash (Long Term Storage)
Used for persistent storage, device is /dev/sda - possible to override with an external USB drive
Microchip PIC24FJ64GA004-I/PT 16-bit microcontroller
Used to handle IR input/output for remotes/IR blasters and possible interface with wireless keyboard
System reboot/powerdown
Possibly HDMI CEC
Silicon Image Sil9135 HDMI 1.3 Receiver
Used to process video to and from HDMI ports as well as audio over HDMI and SPDIF
Supports DTS even though the Revue does not (An update can probably enable this feature)
IDT ICS9LPRS525AGLF Clock for CPU
Provides a clock for the Intel Atom CPU